CENTRAL FLORIDA CHRISTIAN CHAMBER OF COMMERCE
We Love Our Members!
We Build Kingdom | Business | Community
You Can't See The Wind
False Evidence Appearing Real (FEAR)
We have all heard the acronym for FEAR as False Evidence Appearing Real. This plays out in the Bible time and time again. One example that comes to mind is when Peter walked on the water with Jesus right in front of him. The Bible tells us that Peter "sees the wind," became afraid, and began to sink.
Many of us have the same natural response to fear.... READ MORE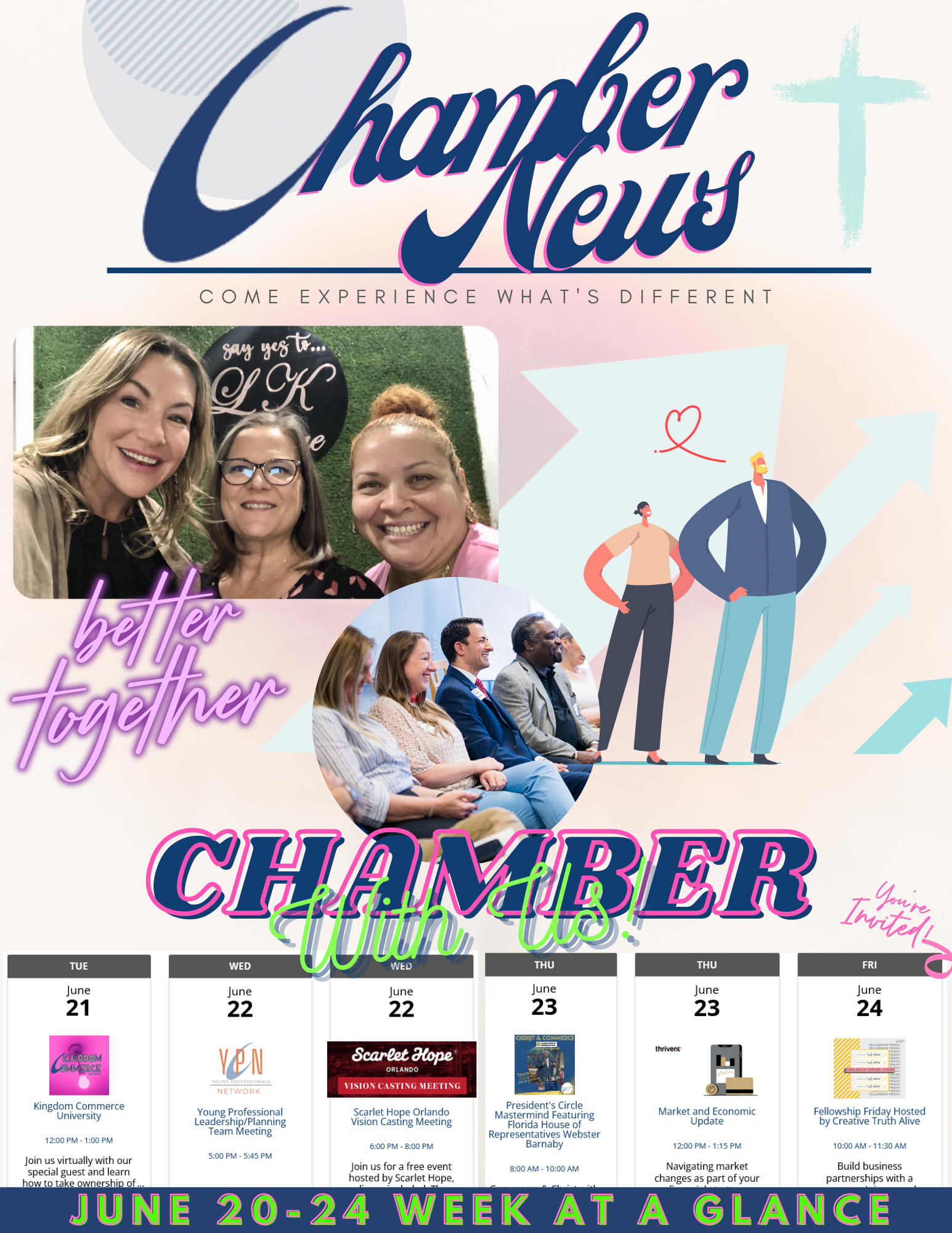 Additional Info
Media Contact : Krystal Parker
Related Links : https://myemail.constantcontact.com/You-Can-t-See-the-Wind.html?soid=1101703869881&aid=51KtfVPwM1k
Source : Christian Chamber News