CENTRAL FLORIDA CHRISTIAN CHAMBER OF COMMERCE
We Love Our Members!
We Build Kingdom | Business | Community
Self-Defense
Are You Prepared For An Attack
It all started with an idea to give our Christian Business Women self-defense techniques to prepare their minds and bodies to respond to threats against their safety and life.
Heels and Holsters owners Andy & Tim Tolbert gave us tips and tools to avoid becoming a target. The tips included: read more....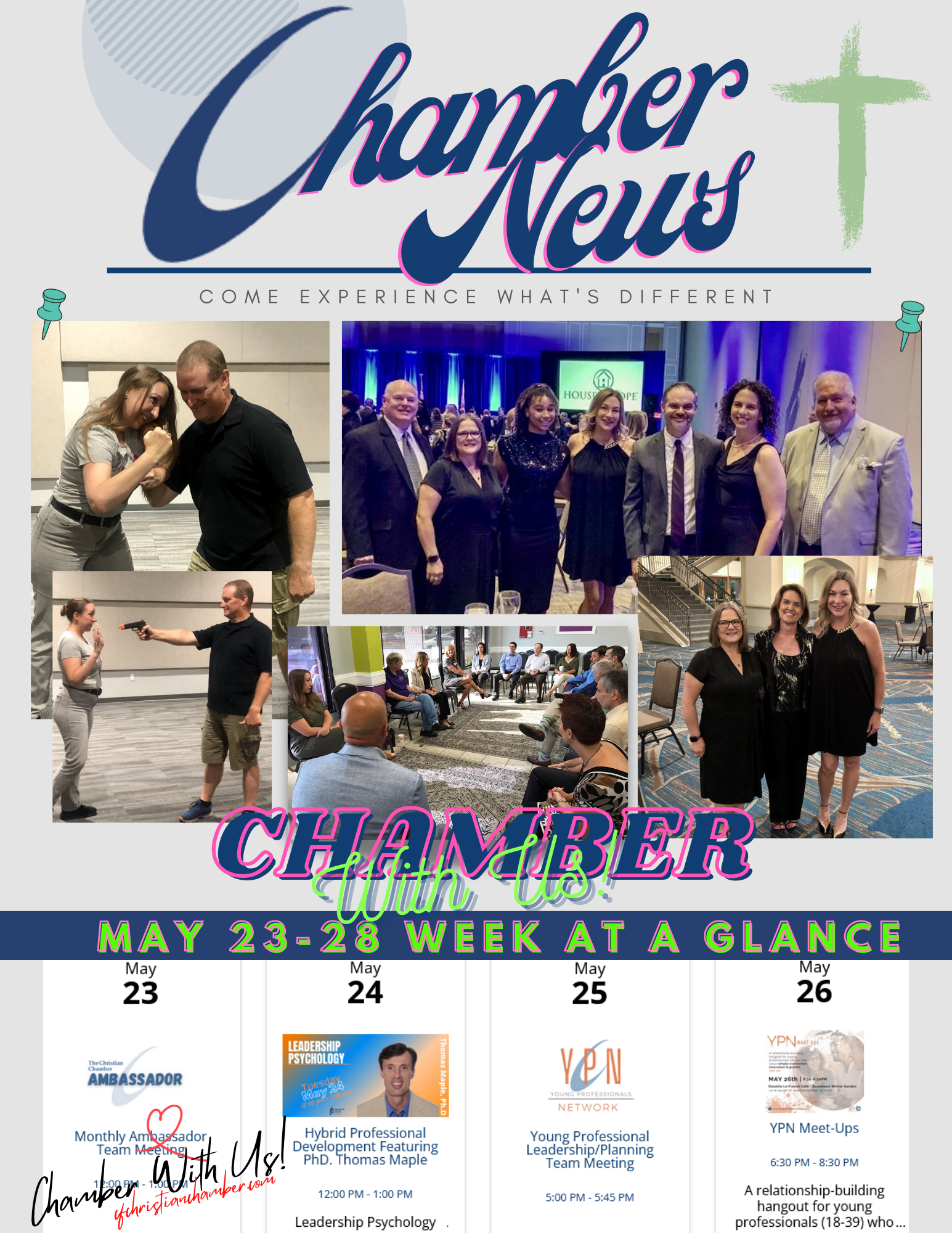 Additional Info
Media Contact : Krystal Parker
Related Links : https://myemail.constantcontact.com/Self-Defense.html?soid=1101703869881&aid=JQ-CD5rPAco
Source : #chambernews