CENTRAL FLORIDA CHRISTIAN CHAMBER OF COMMERCE
We Love Our Members!
We Build Kingdom | Business | Community
Love Works
Sacrificing values for profits is a flawed choice
Martin Luther King said, "Darkness cannot drive out darkness; only light can do that. Hate can not drive out hate; only love can do that."
Faith-based businesses should be best-in-class businesses and the way to achieve that is to operate in love.
We want all Christian Chamber member businesses running at peak performance so we can make a greater difference in the world and reach more for the Kingdom. We represent more than just our businesses. We are ambassadors for the Kingdom of God! READ MORE....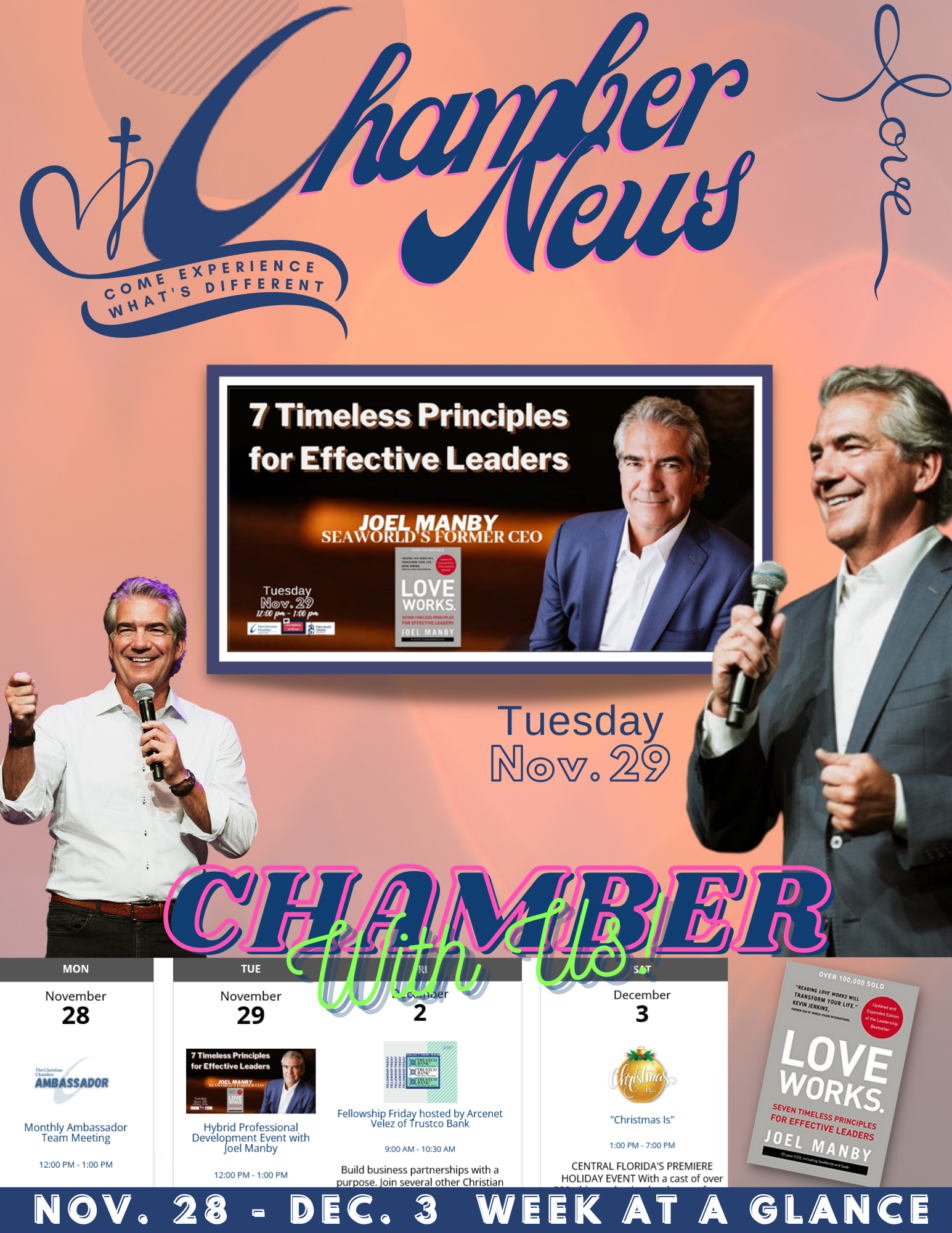 Additional Info
Media Contact : Krystal Parker
Related Links : https://myemail.constantcontact.com/Love-Works.html?soid=1101703869881&aid=E-SQgisld0k
Source : #ChamberNews