CENTRAL FLORIDA CHRISTIAN CHAMBER OF COMMERCE
We Love Our Members!
We Build Kingdom | Business | Community
114 Said Yes!
Will You?
What happens when an ordinary man fully trusts God?
We're expecting a full house on Thursday to hear our lunch speaker answer that question.
You'll want to be there to hear Buck Jacobs share in person how his life radically changed after he invited Jesus Christ to be the Lord of his life.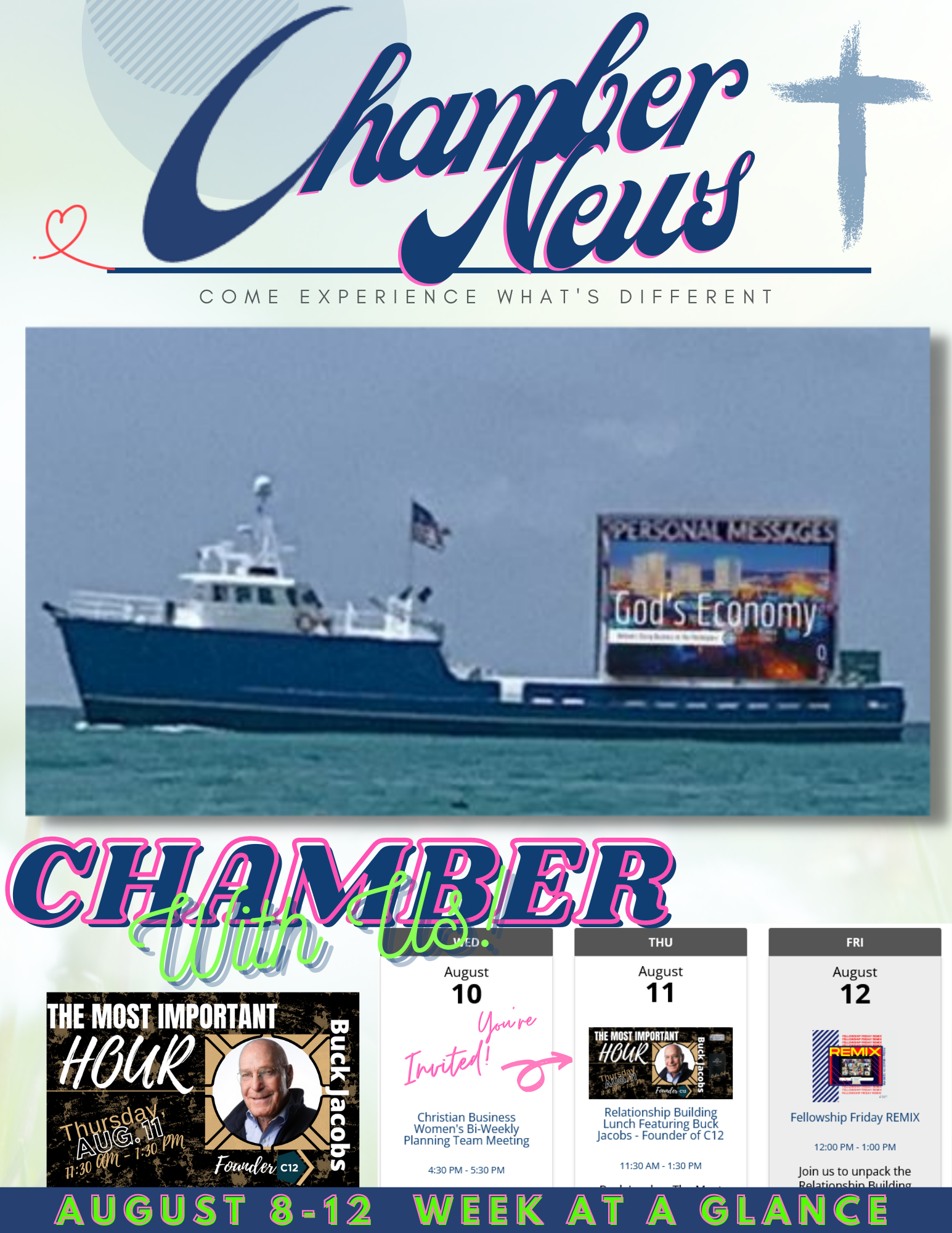 Additional Info
Media Contact : Krystal Parker
Related Links : https://myemail.constantcontact.com/115-Said-YES--.html?soid=1101703869881&aid=db2rP8x4AAA
Source : #Chambernews