CENTRAL FLORIDA CHRISTIAN CHAMBER OF COMMERCE
We Love Our Members!
We Build Kingdom | Business | Community
President's Circle Mastermind - Spiritual Warfare In Your Business 2.0
President's Circle Mastermind - Spiritual Warfare In Your Business 2.0
Tuesday, January 17, 2023 (8:00 AM - 10:00 AM) (EST)
Description
Our members represent some of Central Florida's most influential Christian business owners and entrepreneurs.
Kingdom Mastermind with industry leaders.
In a special session just for President's Circle members, we are taking a highly sought-after topic at the Expo and declaring war! Join us for this quarter's Kingdom mastermind, Spiritual Warfare in Your Business...2.0, featuring Bristan & Latondra Heaven. What's the impact God expects your business to have for His kingdom and against the kingdom of darkness? During this mastermind, we will discuss four key ways to unlock victory over the enemy to bring God glory through your business.
*If you attended their session at the Expo, don't worry. You will find value in the gems uncovered from the deeper dive of this peer-to-peer mastermind.
The Heavens are the founders of Kingdom REACH Leadership and E3 Ministries. Discipleship - in the church, in the marketplace, and at home - is at the core of who they are as a team. As apostolic pastors, they reproduce seasoned, mature disciples of Jesus Christ who serve as spiritual fathers and mothers in equipping believers to be and do what God has called them to on earth. Over the course of their years as leaders in ministry (more than 40 years combined) and corporate encounters while working in the financial industry (Bristan as a branch manager and senior small business banking consultant); Latondra in compliance audit and production administration in mortgage banking), conversations with members of the universal body of Christ exposed an increasing tension between the experience of "church" and Monday - Saturday on-the-job practical application. This dichotomy is what Bristan and Latondra passionately address as Kingdom disciple-makers and leadership coaches.
Members of the Central Florida Christian Chamber of Commerce, Maxwell Leadership Certified Team, ordained ministers of the Gospel, and parents of two daughters (their primary responsibility), The Heavens equip and empower their clients with strategies to not simply apply biblical principles to their marketplace leadership but to raise the bar by partnering with the Holy Spirit in building a thriving business that brings heaven's solutions and God's will into their spheres of influence."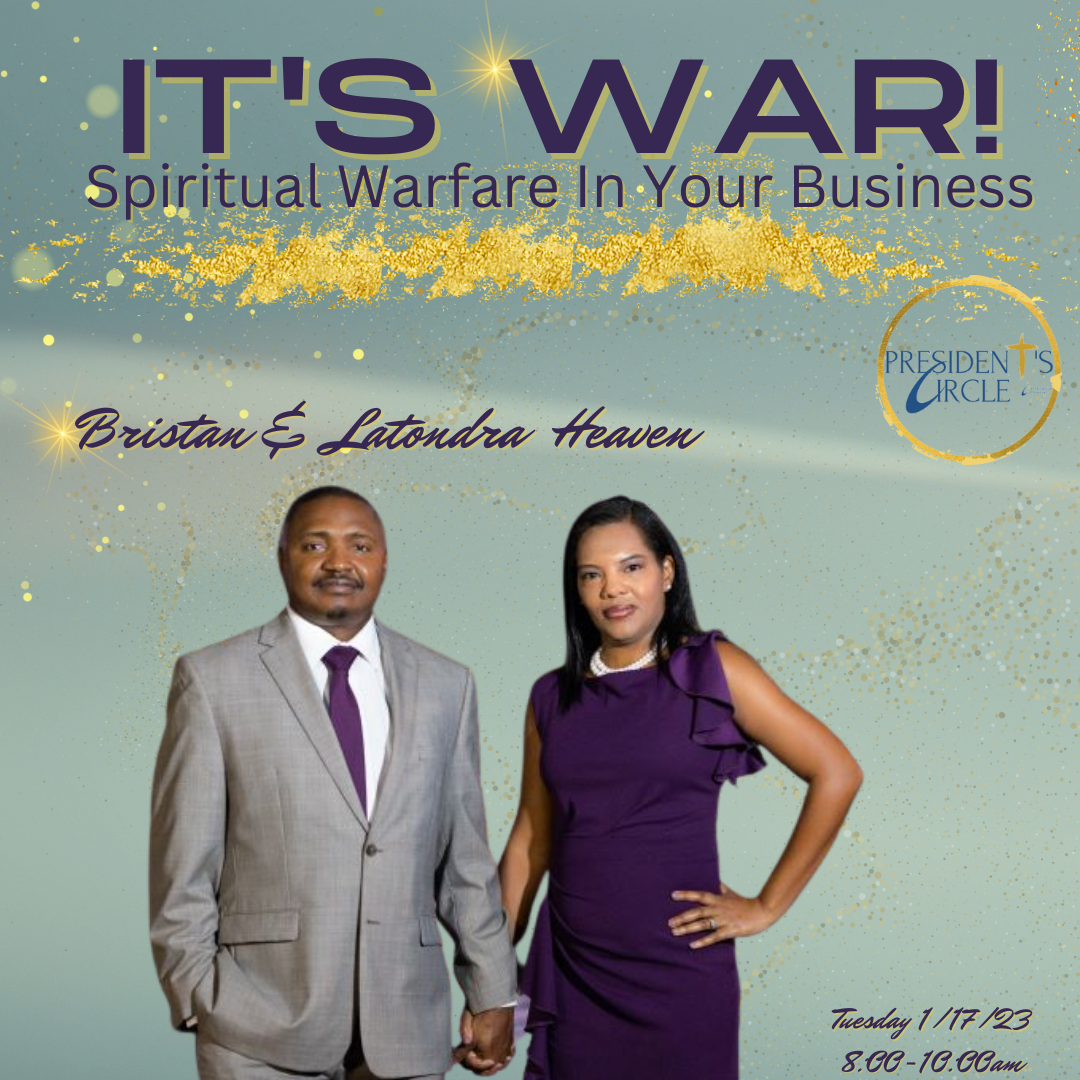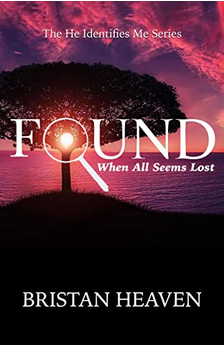 Don't miss this one!
Location: Palm Beach Atlantic University - Orlando Campus, 4700 Millenia Blvd., Ste 100, Orlando, FL 32839
Images
Palm Beach Atlantic University
4700 Millenia Blvd Ste 100



Orlando

,

FL

32839

United States



Event Contact
Central Florida Christian Chamber of Commerce
Send Email
Tuesday, January 17, 2023 (8:00 AM - 10:00 AM) (EST)
Categories
President's Circle