CENTRAL FLORIDA CHRISTIAN CHAMBER OF COMMERCE
We Love Our Members!
We Build Kingdom | Business | Community
USCCC Kingdom Business Education Featuring Bryan Schwartz
USCCC Kingdom Business Education Featuring Bryan Schwartz
Tuesday, September 26, 2023 (12:00 PM - 1:00 PM) (EDT)
Description
THIS IS A U.S. CHRISTIAN CHAMBER OF COMMERCE EVENT
BREAKTHROUGH
Shatter Your Limitations
Don't miss Bryan Schwartz's upcoming talk in the U.S. Christian Chamber Business Education Series, centered around the theme of "Breakthrough." Join us as Bryan challenges attendees to shatter their limitations.
Register today for this virtual event!
Meet Bryan Schwartz, a multi-talented individual with a diverse range of accomplishments. He is a leadership development coach, NFL veteran, former church planter and pastor, motivational keynote speaker, author, and founder of "4th & Short." With a successful 5-year NFL career, Bryan understands the complexity of challenging, high-pressure situations.
As a coach and speaker, he teaches leaders to change their perspectives, helping them create a map to success. His passion is helping others break through into follow-through for maximum impact.
Bryan's journey is a testament to the power of determination, resilience, and a genuine desire to make a meaningful difference in the lives of others. With each chapter of his life, he continues to inspire and empower those around him, leaving a lasting legacy of positive transformation and personal growth.
Married to his college sweetheart, Diane, and father of 7 children, Bryan lives in Jacksonville, FL. Bryan finds joy in family and service. His journey is a story of perseverance and a genuine desire to make a difference.
Faith-driven CEOs often outperform their peers. The Kingdom Business Education Series will explore the integration of faith and business with top thought leaders worldwide. Christian Chamber members from across the globe are invited to attend. Register today!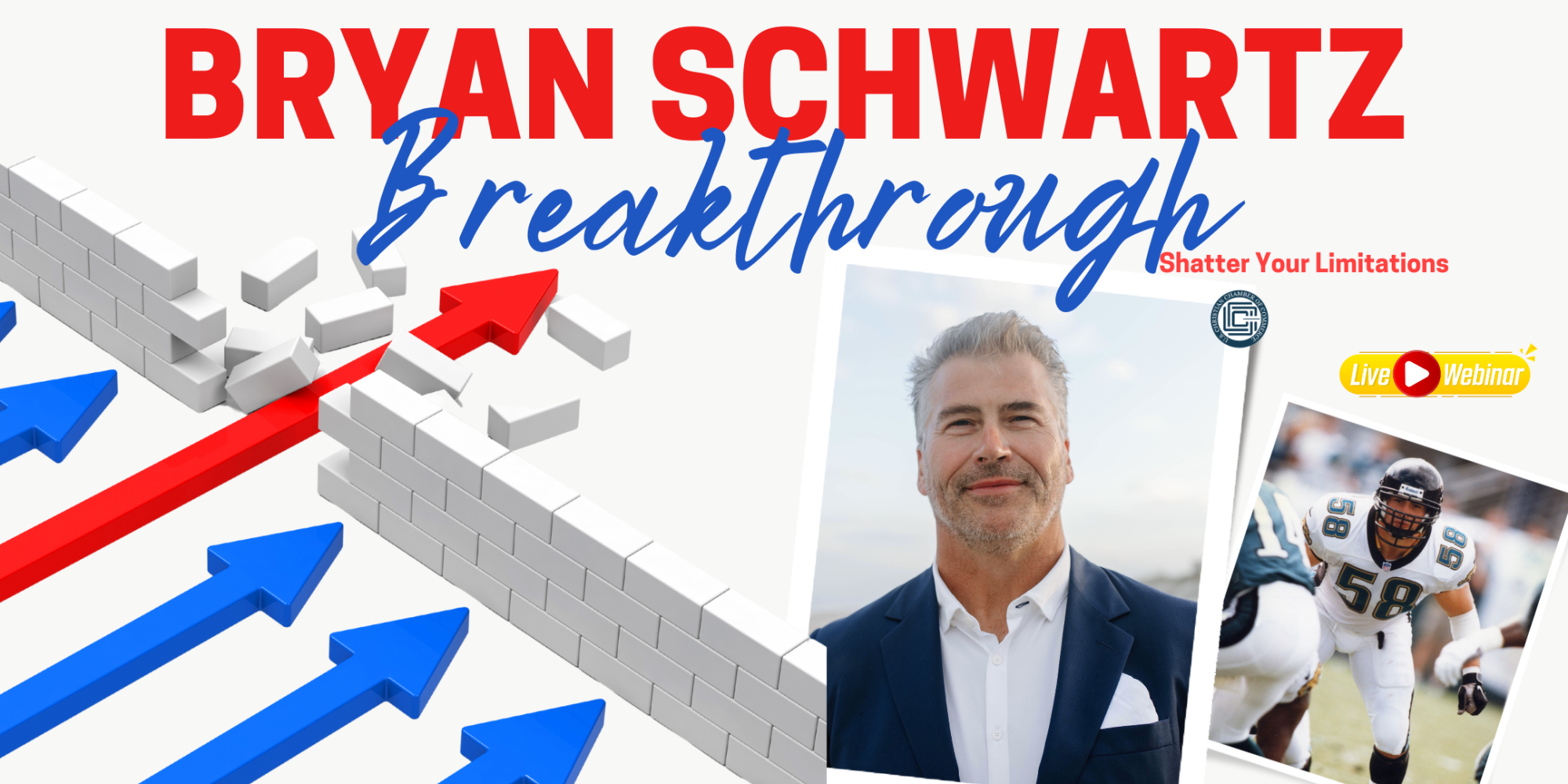 Virtual

,

FL

United States



Tuesday, September 26, 2023 (12:00 PM - 1:00 PM) (EDT)