CENTRAL FLORIDA CHRISTIAN CHAMBER OF COMMERCE
We Love Our Members!
We Build Kingdom | Business | Community
Christian Business Women's Networking Event
Christian Business Women's Networking Event
Thursday, May 19, 2022 (10:30 AM - 12:00 PM) (EDT)
Description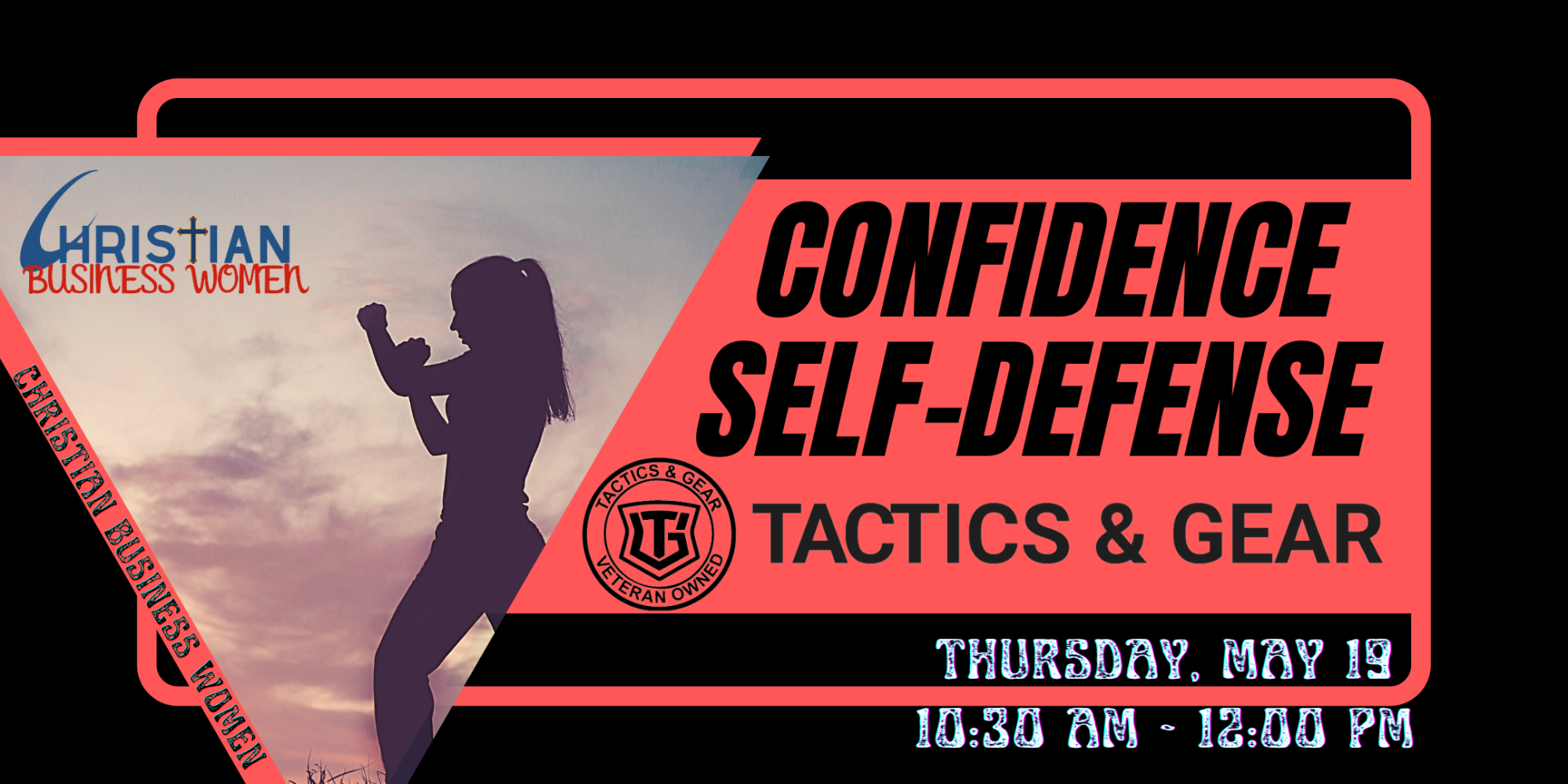 Join us for a one-of-a-kind, in-person networking event with a twist! Tactics & Gear will be there to lead CBW through life-saving self-defense training.
Dress appropriately, bring business cards, and stick around for lunch* afterward. *lunch is not being provided.
About Our Trainer

Corey Isaacs is an Army Veteran, Born in Puerto Rico. Started training in martial arts from the age of 11 till now learning various styles and teaching a combination of them. He learned about firearms at the age of 14, joined the U.S. Army after High School, and has spent over 25 years training people to defend themselves with, and without firearms. While in the Army he helped train soldiers in various weapon platforms, and then after the military, helped train police officers and security personnel as well civilians. Has been doing it ever since. A firearms expert in Handguns, Shotguns, and Rifles he still takes as many courses as possible to continue building his knowledge and to provide the best training to his clients.
About the Company
Tactics & Gear was founded in 2017 in Colorado. We provide you with peace of mind through our Training and Gear, with our mission statement being "Training made Easy". With our training, you will be able to defend yourself and your loved ones, be at the top of your game in shooting and be the best in fighting competitions.
Please prayerfully consider donating to the trainer's heart cause. Donations will go to:

VFW Post 2391
6184 US Hwy 1 South
St. Augustine, Florida 32086
904-797-5267
Home | VFW Post 2391 (fromnh8.wixsite.com)

If others would like to donate additionally they can make checks payable to VFW Post 2391.
For those coming to our event that wish to make a donation, you can bring cash or have checks made out to Tactics and Gear LLC
Images
First Baptist Church Clermont
2751 Hartwood Marsh Road



Clermont

,

FL

34711

United States



Thursday, May 19, 2022 (10:30 AM - 12:00 PM) (EDT)
Categories
Christian Business Women