Build Relationships in the Christian Business Community!
Grow personally, professionally, spiritually, socially, emotionally and financially.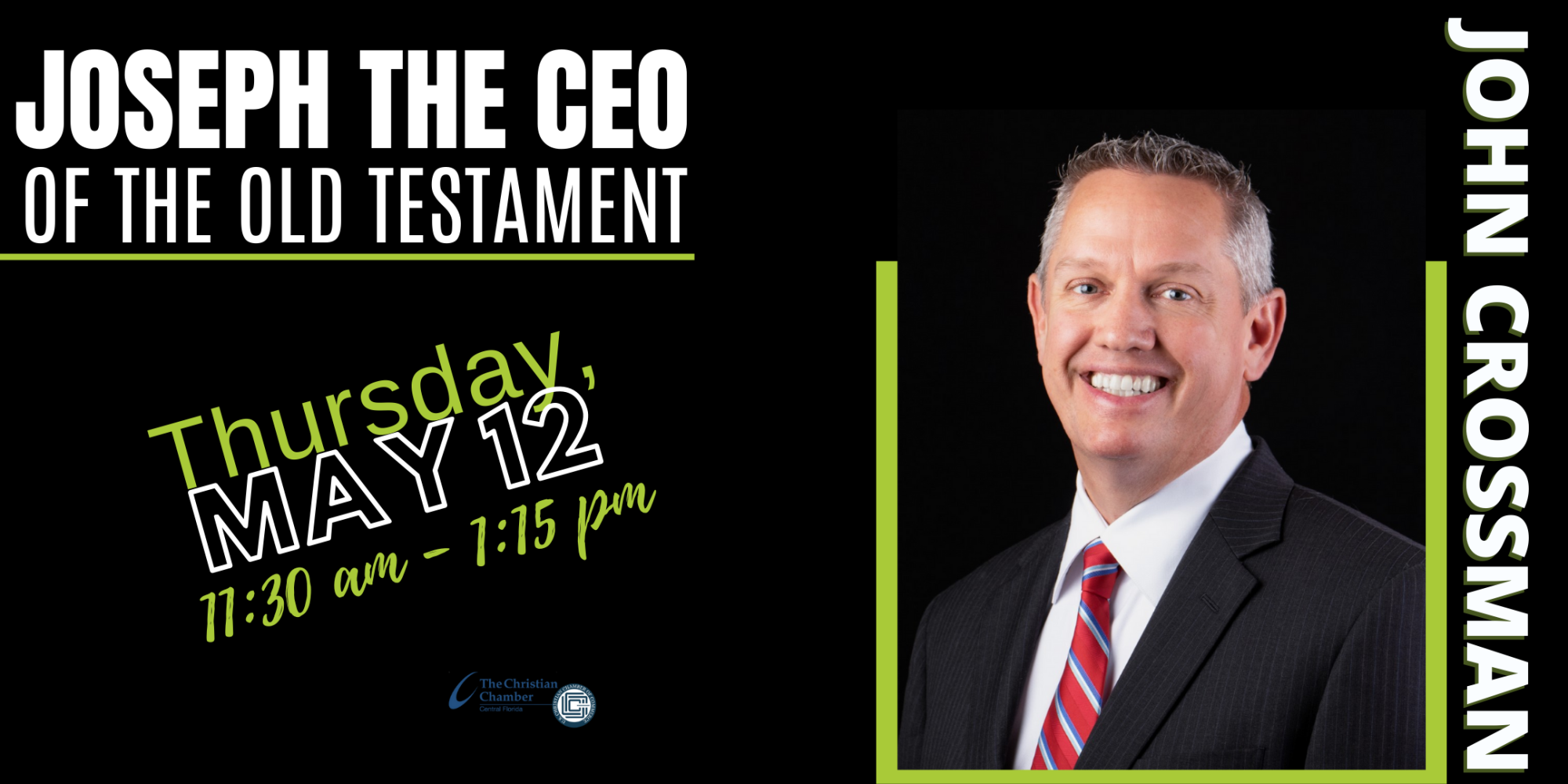 Meet Our Keynote Speaker, John Crossman
John is a highly accomplished executive with over 25 years of experience transforming business go-to-market strategies and outperforming expectations. He is a collaborative team builder who champions talent diversity and establishes strong connections internally and externally, earning and delivering loyalty with accountability for results with customers, colleagues, and community stakeholders. His life-long passion has been serving marginalized populations to develop and thrive by learning about financial and real estate investment strategies.
In his business career, John most recently led a commercial real estate company, where over his 13 years at the firm he led the financial performance, marketing, and business development initiatives for this privately held organization with 70 employees in offices across the Southeast, representing over 350 shopping centers in eight states with 28M square feet under lease or management. John championed team development and community relations as keys to the growth of the company.
From 1993 to 2006, John built a highly successful career with Trammell Crow Company (including its acquisitions), one of the nation's oldest and most prolific developers in commercial real estate, with offices in 18 major metropolitan areas. John rapidly rose from Associate to Director of Leasing to Senior Vice President and eventually Principal in the firm. He was a founding member of the East Coast Retail Investment Team (ECRIT), which completed over $3B in sales and led the team's growth to dominance in retail leasing and top ranking in the state.
John is a graduate of Florida State University, earning a Bachelor of Science degree in Business Administration/Real Estate.