CENTRAL FLORIDA CHRISTIAN CHAMBER OF COMMERCE
We Love Our Members!
We Build Kingdom | Business | Community
What Is a Jingle Mingle?
It's Lunch Week - Welcome 13 New Members!
Fun and entertainment are gifts from God. Let's use this time of recreation with the body of Christ to renew our spirits and draw closer to God. The Jingle Mingle will be READ MORE....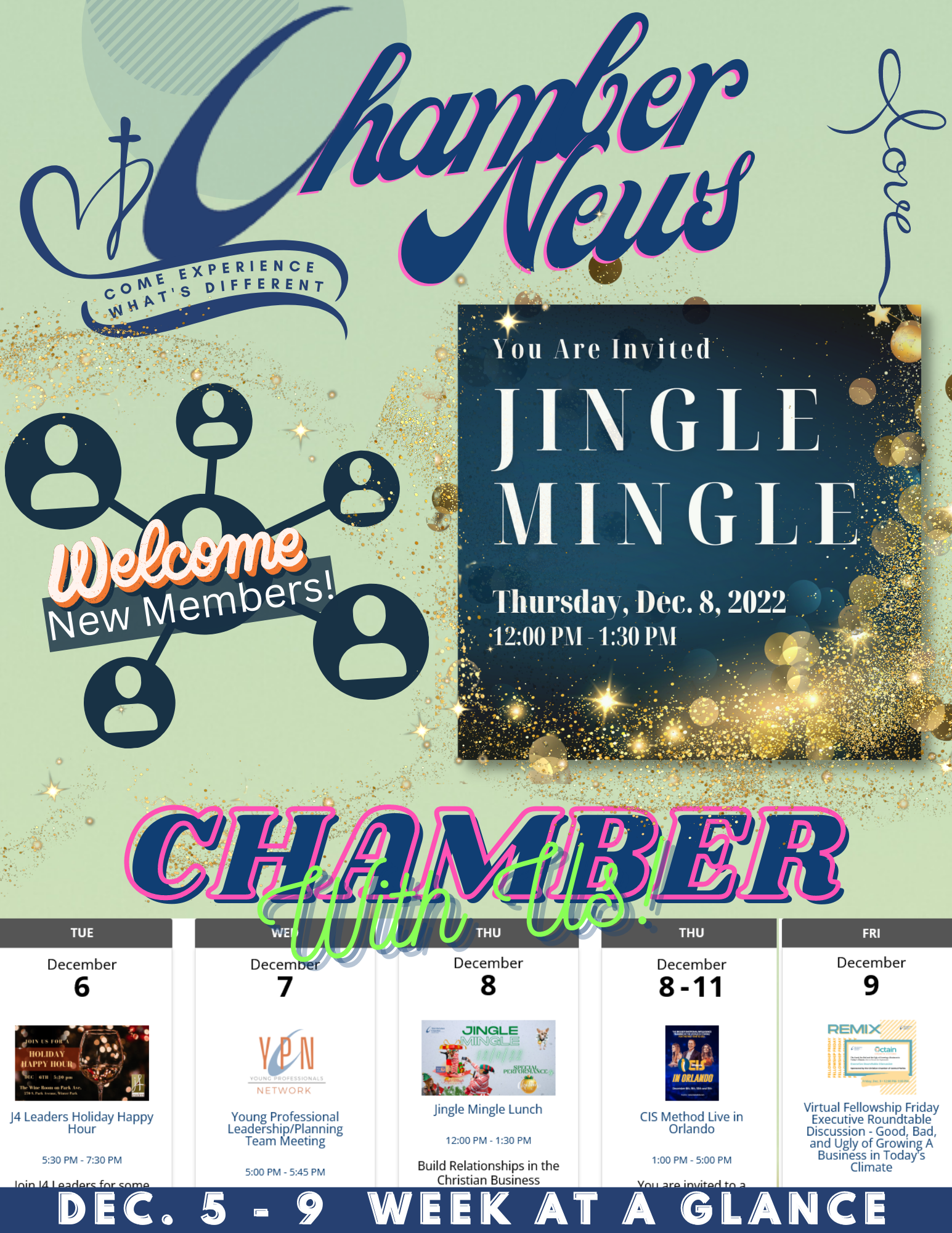 Additional Info
Media Contact : Krystal Parker
Related Links : https://myemail.constantcontact.com/What-Is-a-Jingle-Mingle-.html?soid=1101703869881&aid=rbPOIkD9HMI
Source : #ChamberNews