CENTRAL FLORIDA CHRISTIAN CHAMBER OF COMMERCE
We Love Our Members!
We Build Kingdom | Business | Community
Rising Tide Lifts All Boats
Rising Tide Lifts All Boats
Relationships are the rising tide of good business
The Power of Relationships in the Christian Business Community: Advancing the Kingdom and Boosting Business
In the Christian Chamber, social capital is not only a means to strengthen personal relationships but also a tool to further God's Kingdom through our businesses. By leveraging the power of social connections, Christian business owners work together to achieve their mutual business and spiritual goals. READ MORE...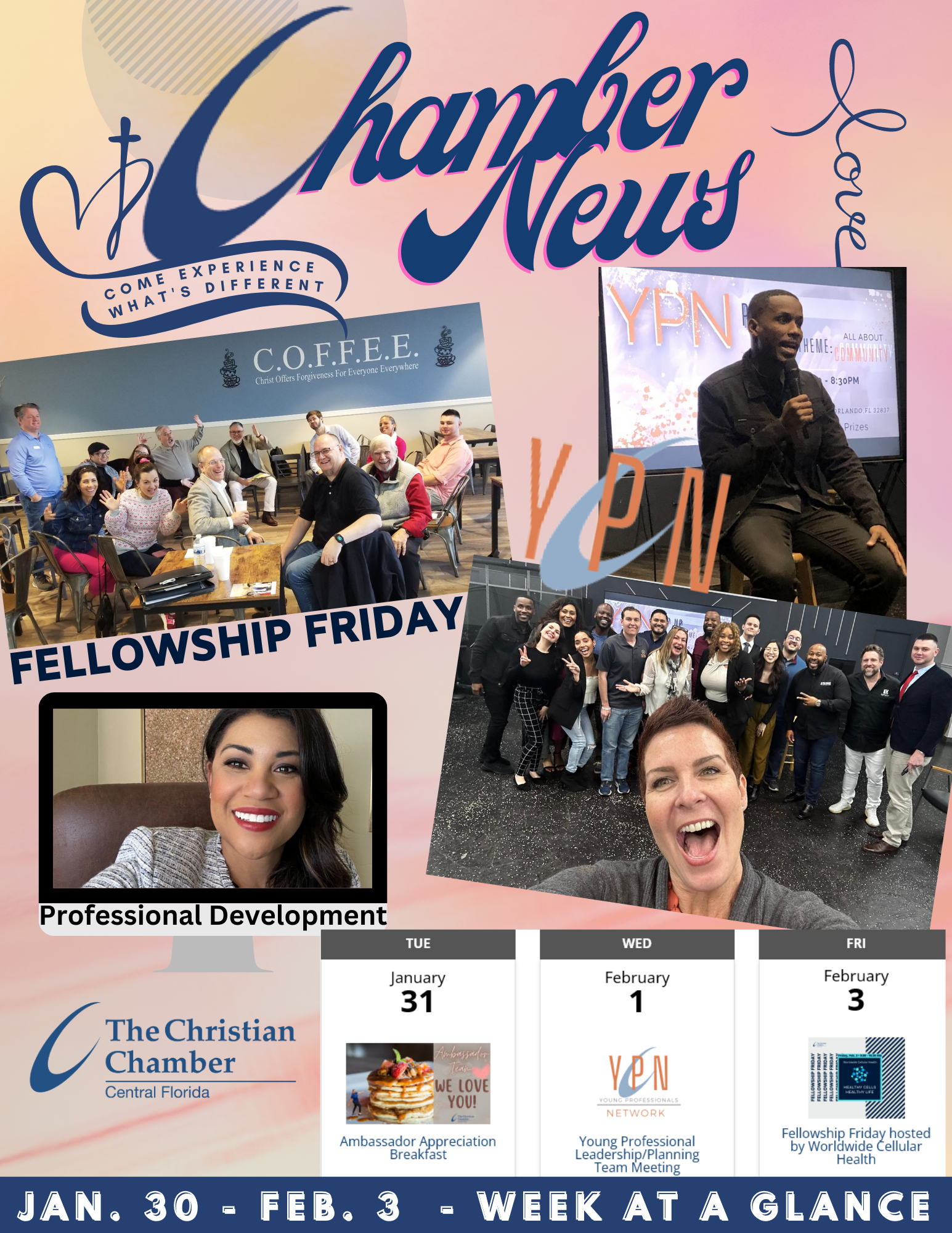 Additional Info
Media Contact : Krystal Parker
Related Links : https://myemail.constantcontact.com/A-Rising-Tide-Lifts-All-Boats.html?soid=1101703869881&aid=Hmzkgbu8Hdw
Source : #ChamberNews