CENTRAL FLORIDA CHRISTIAN CHAMBER OF COMMERCE
We Love Our Members!
We Build Kingdom | Business | Community
Prayer Hack
Prayer for Busy Business People
Are you on a prayer fast?
"A person who does not read has no advantage over a man who cannot read." ~ Mark Twain
If you know God but choose not to talk with Him through prayer, you are forfeiting an opportunity to experience the amazing peace of God.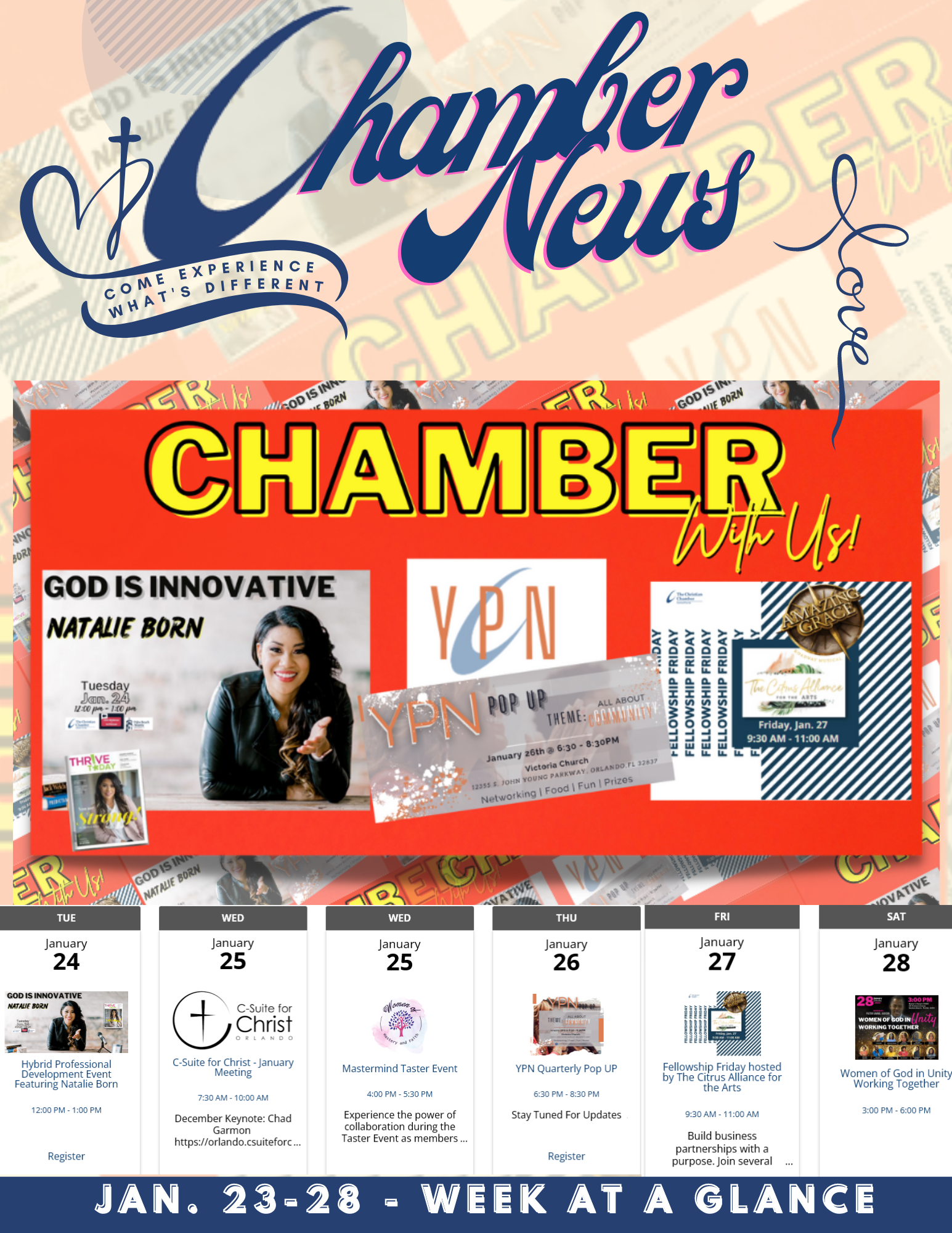 Additional Info
Media Contact : Krystal Parker
Related Links : https://myemail.constantcontact.com/Prayer-Hack.html?soid=1101703869881&aid=ORcOl4M7z_s
Source : #ChamberNews