CENTRAL FLORIDA CHRISTIAN CHAMBER OF COMMERCE
We Love Our Members!
We Build Kingdom | Business | Community
Party Like It's 2003
Be a part of our milestone celebration! 20 revolutions around the sun! Welcome new members, it's lunch week
And the Central Florida Christian Chamber of Commerce held its first gathering.
Those Christian business leaders understood the importance of building faith-based relationships in the marketplace, and they made a commitment to create and build a community where that could happen. READ MORE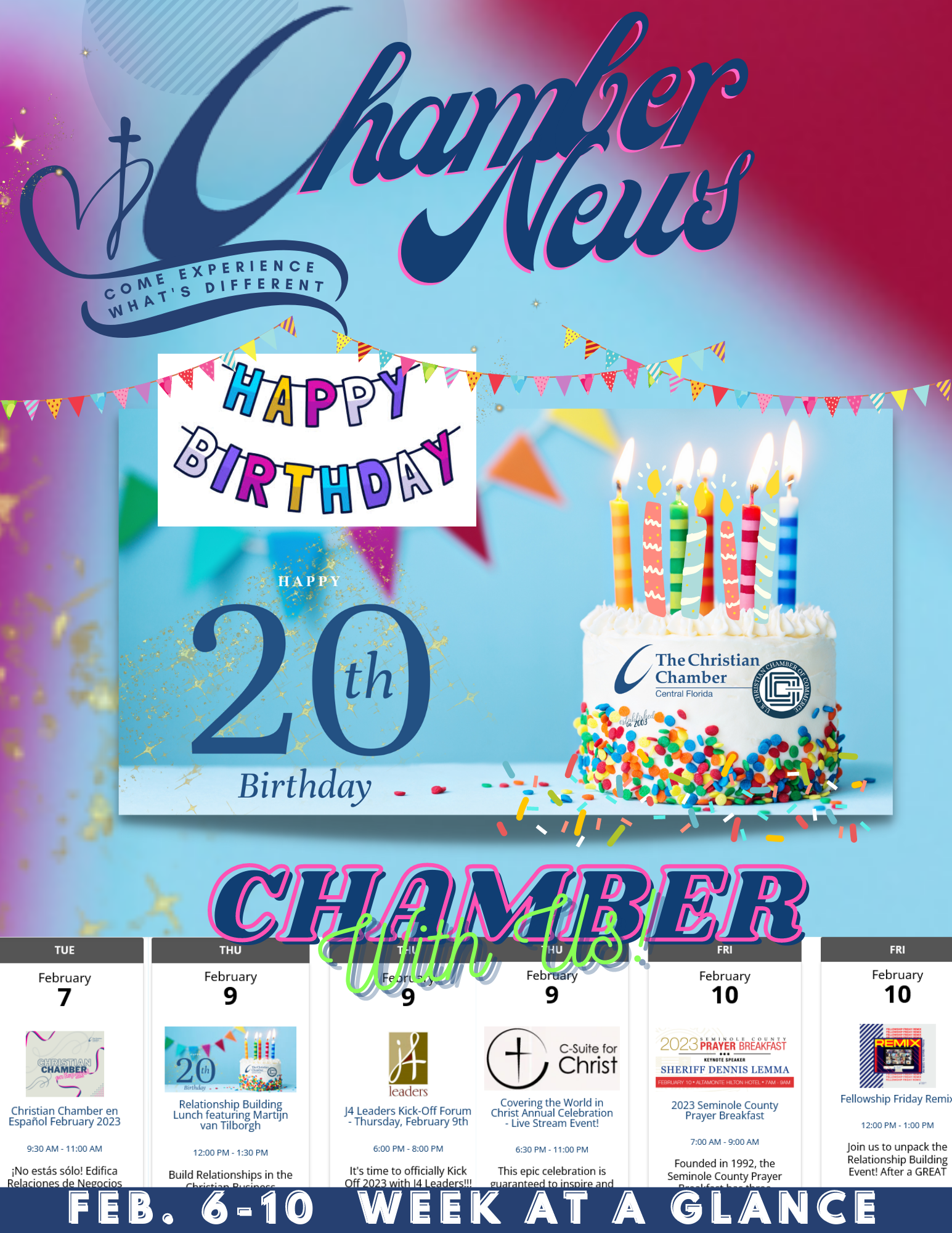 Additional Info
Media Contact : Krystal Parker
Related Links : https://myemail.constantcontact.com/Party-Like-it-s-2003--.html?soid=1101703869881&aid=3eTfHXvB9Js
Source : #ChamberNews