CENTRAL FLORIDA CHRISTIAN CHAMBER OF COMMERCE
We Love Our Members!
We Build Kingdom | Business | Community
LAY YOUR GUNS DOWN – THE LIFE YOU SAVE MAY BE YOUR OWN
LAY YOUR GUNS DOWN – THE LIFE YOU SAVE MAY BE YOUR OWN
PRESS RELEASE
---
March 28, 2023
LAY YOUR GUNS DOWN – THE LIFE YOU SAVE MAY BE YOUR OWN
Pray Without Ceasing
We are facing a national epidemic of gun violence scenarios that have left families without loved ones, particularly our children. Children from all racial and economic situations are being murdered in their schools and body bags lay on the ground in Alabama, South Carolina, Michigan, Illinois, Arkansas, Florida and many more. The statistics never fail. https://www.cdc.gov/nchs/pressroom/sosmap/firearm_mortality/firearm.htm,
Pastors and Leaders across the country are heading to the streets to fight for justice for those children who have lost their lives and families who have been devastated with unnecessary killings of family members and loved one. The Constitution states, "Its first three words – "We The People" – affirm that the government of the United States exists to serve its citizens. Let's take back our governments, local, national, and federal and let our voices be heard that "We The People" require change and we want it now. Come join the movement if you cannot join us in the streets, join us by donating to the cause so that we can get signs made, provide transportation, and obtain refreshments for those involved in the movement.
Contact info: Pastor Sammy L Jackson 386-220-5395 or email sammy050657@aol.com
Cash App: Sorgecharge$ or make a check payable to
Christian's Merging Together Ministry Foundations, - 73 Twin Coach Court , Daytona Beach Florida. 32119.
Non-profit ID number # 92-19566367
We encourage all 67 Florida counties to join us in prayer.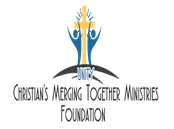 Prayer changes everything.