CENTRAL FLORIDA CHRISTIAN CHAMBER OF COMMERCE
We Love Our Members!
We Build Kingdom | Business | Community
If It's God's Will
He'll Pay The Bill
Did you see the news about Khari Willis, the 26-year-old NFL player who abruptly retired from football after three seasons to pursue a career in ministry?
If you read the stories, you probably noted as I did that reporters clearly couldn't understand what would drive a successful athlete to give up fame and riches to follow the Lord. But a Biblical worldview can help you make sense of this young man's obedience and bravery.
Khari Willis's story reminds READ MORE...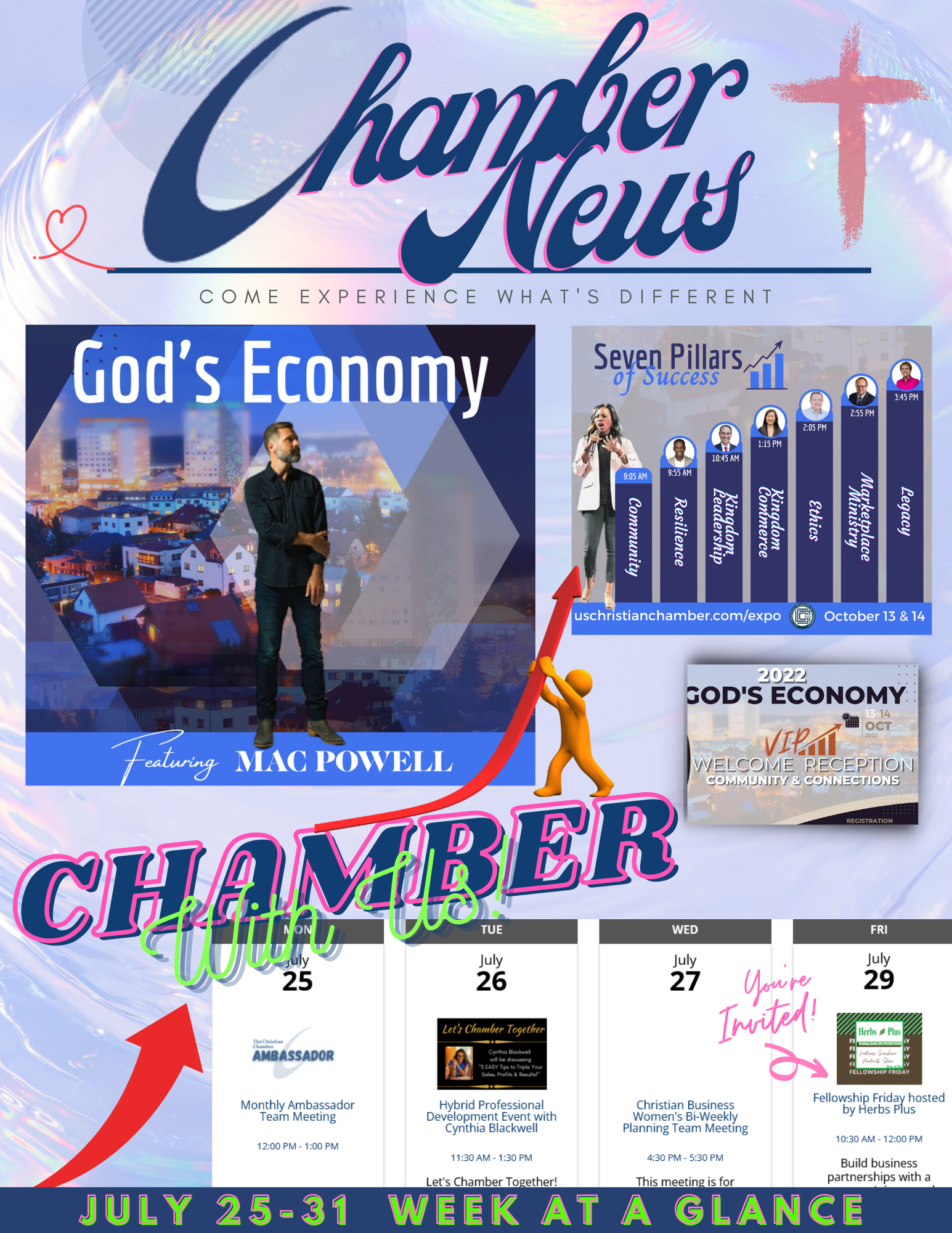 Additional Info
Media Contact : Krystal Parker
Related Links : https://myemail.constantcontact.com/If-It-s-God-s-Will.html?soid=1101703869881&aid=Qq7WaBSobSs
Source : #Chambernews