CENTRAL FLORIDA CHRISTIAN CHAMBER OF COMMERCE
We Love Our Members!
We Build Kingdom | Business | Community
FEAR = PEACE
What does fear have to do with peace?
Have you ever truly pondered what it means to fear the Lord? We talked about it at length when discussing Proverbs with Eric Floyd, Dr. George Cope, and Nyiesha Harrington on a special video cast of Where Grace Abounds.
We just have to look around to find worldly reasons to be afraid. We're dealing with the pressure of business, P&Ls, retaining employees, growing clients, inflation, the stock market, and so on. Sometimes...READ MORE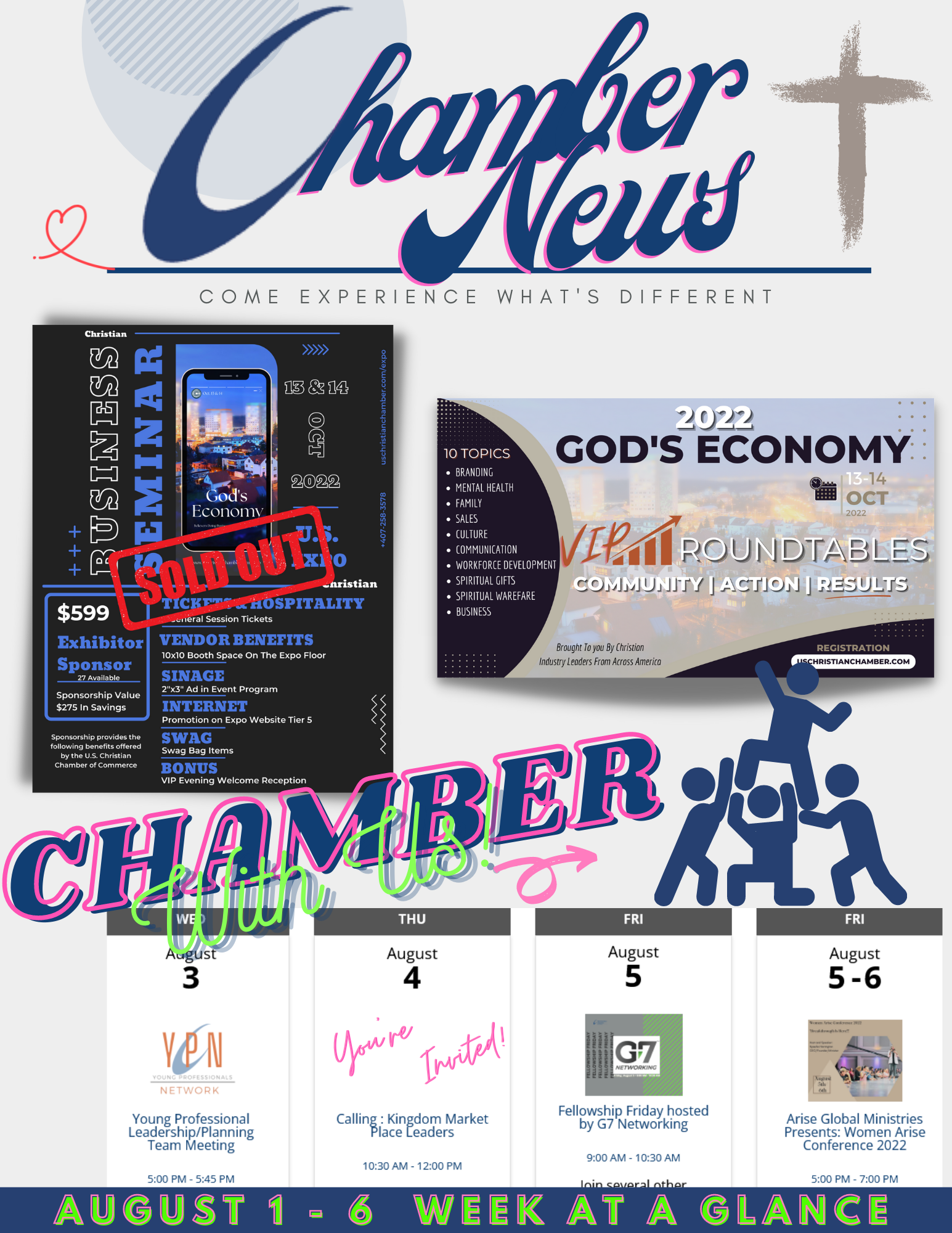 Additional Info
Media Contact : Krystal Parker
Related Links : https://myemail.constantcontact.com/FEAR---PEACE.html?soid=1101703869881&aid=IBTnIvM_ONA
Source : #ChamberNews