CENTRAL FLORIDA CHRISTIAN CHAMBER OF COMMERCE
We Love Our Members!
We Build Kingdom | Business | Community
Faith, Family, Freedom
and a little fun with Emmy Z.
Emmy Z. had a blast filming this week! Don't miss an opportunity to giggle as you watch this week's episode of CFC3 with Emmy Z.
There has never been a better time to join the Christian business community.... READ MORE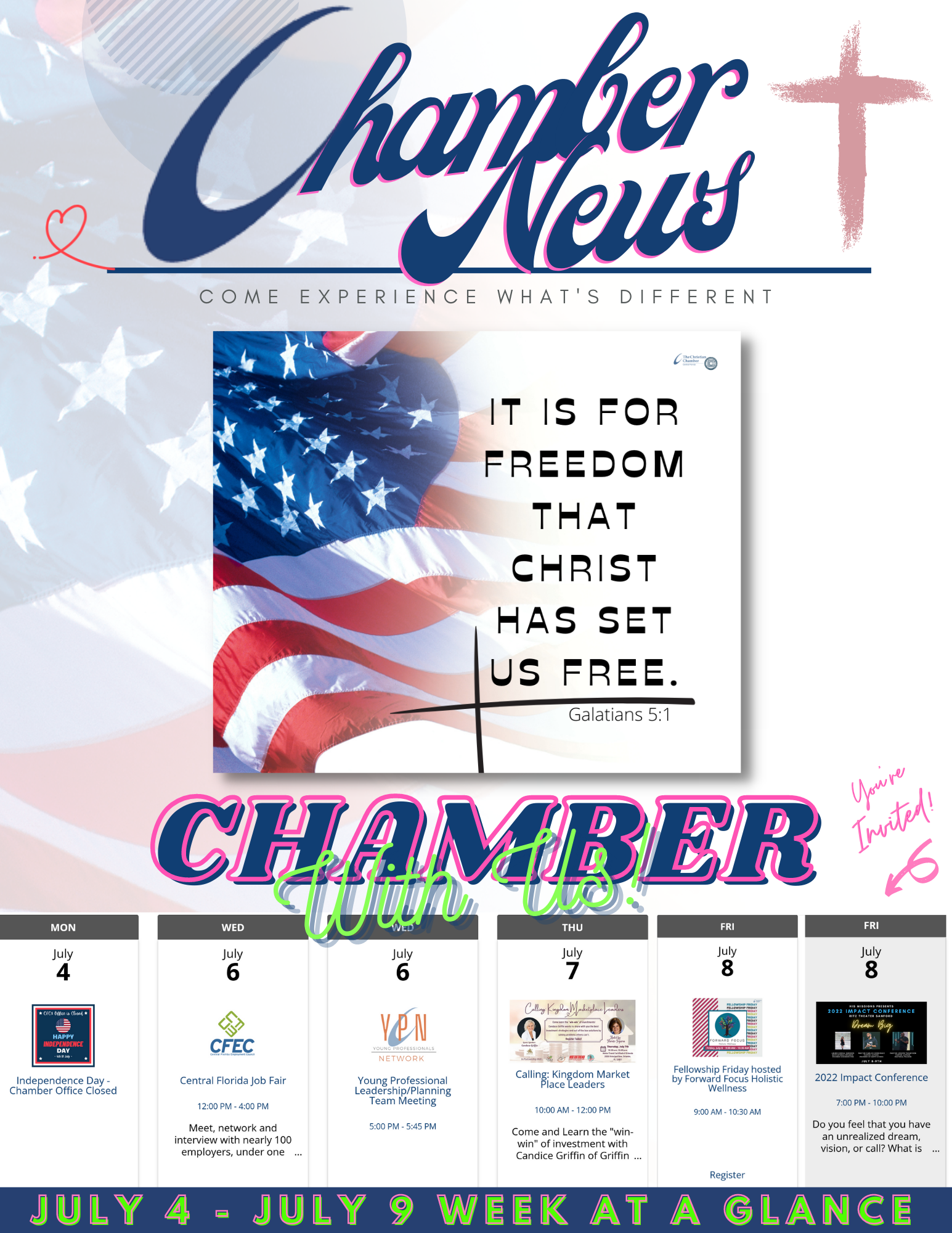 Additional Info
Media Contact : Krystal Parker
Related Links : https://myemail.constantcontact.com/Faith--Family--Freedom.html?soid=1101703869881&aid=L8kjtSuhEp0
Source : ChamberNews