CENTRAL FLORIDA CHRISTIAN CHAMBER OF COMMERCE
We Love Our Members!
We Build Kingdom | Business | Community
A recipe that has been
tried, tested, and proven
It's clearly laid out in Matthew 6:33 when we are striving and worrying about what we will eat, drink, and wear, and Jesus says, the Father clearly knows you need these things. "Seek first His Kingdom and His righteousness, and all these things will be given to you as well."
In Secrets of the Kingdom Economy, Paul L. Cuny, International Christian Chamber of Commerce USA Division, writes, "To live productively in this Kingdom Economy today requires a change of thinking on our part." It's really about working in partnership with God. READ MORE....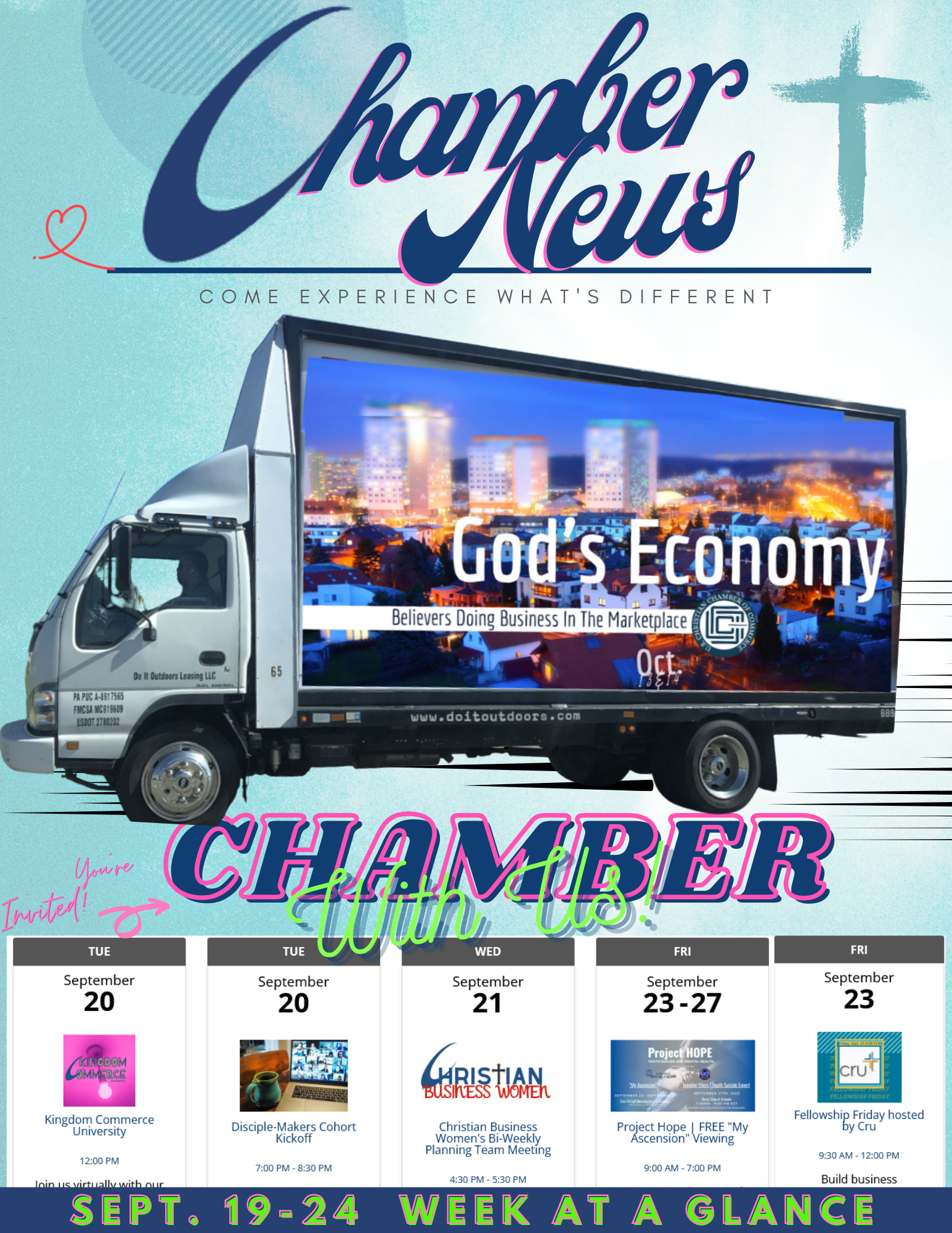 Additional Info
Media Contact : Krystal Parker
Related Links : https://myemail.constantcontact.com/A-recipe-that-has-been.html?soid=1101703869881&aid=X9c_bcdfBvM
Source : #chambernews