CENTRAL FLORIDA CHRISTIAN CHAMBER OF COMMERCE
We Love Our Members!
We Build Kingdom | Business | Community
A Day of Remembrance
A Memorial Day Devotional & More!
On Memorial Day, we remember soldiers who gave their life for America. We also remember Jesus, who died to give us salvation and freedom from our sins. READ MORE...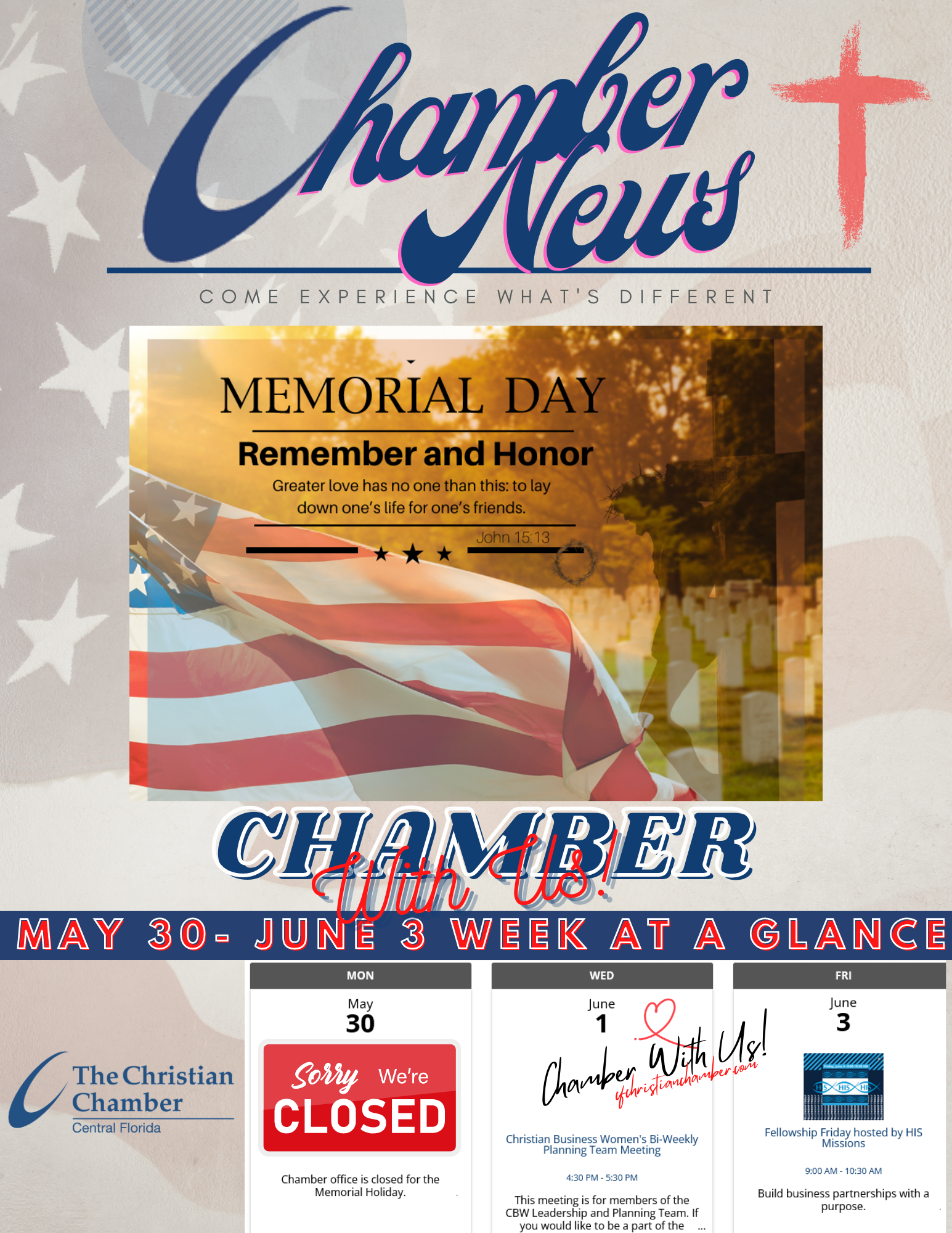 Additional Info
Media Contact : Krystal Parker
Related Links : https://myemail.constantcontact.com/A-Day-of-Remembrance.html?soid=1101703869881&aid=ngFDjCyInHU
Source : #ChamberNews