CENTRAL FLORIDA CHRISTIAN CHAMBER OF COMMERCE
We Love Our Members!
We Build Kingdom | Business | Community
840X Your Impact
Baptism resulted from a marketplace encounter
In a break-out session, a young entrepreneur in his mid-twenties stood up and publicly told Howard that after attending a business conference where Howard spoke, he dedicated his life to Christ. With a radiant smile, he said he had since been baptized and thanked Howard for changing his life. READ MORE...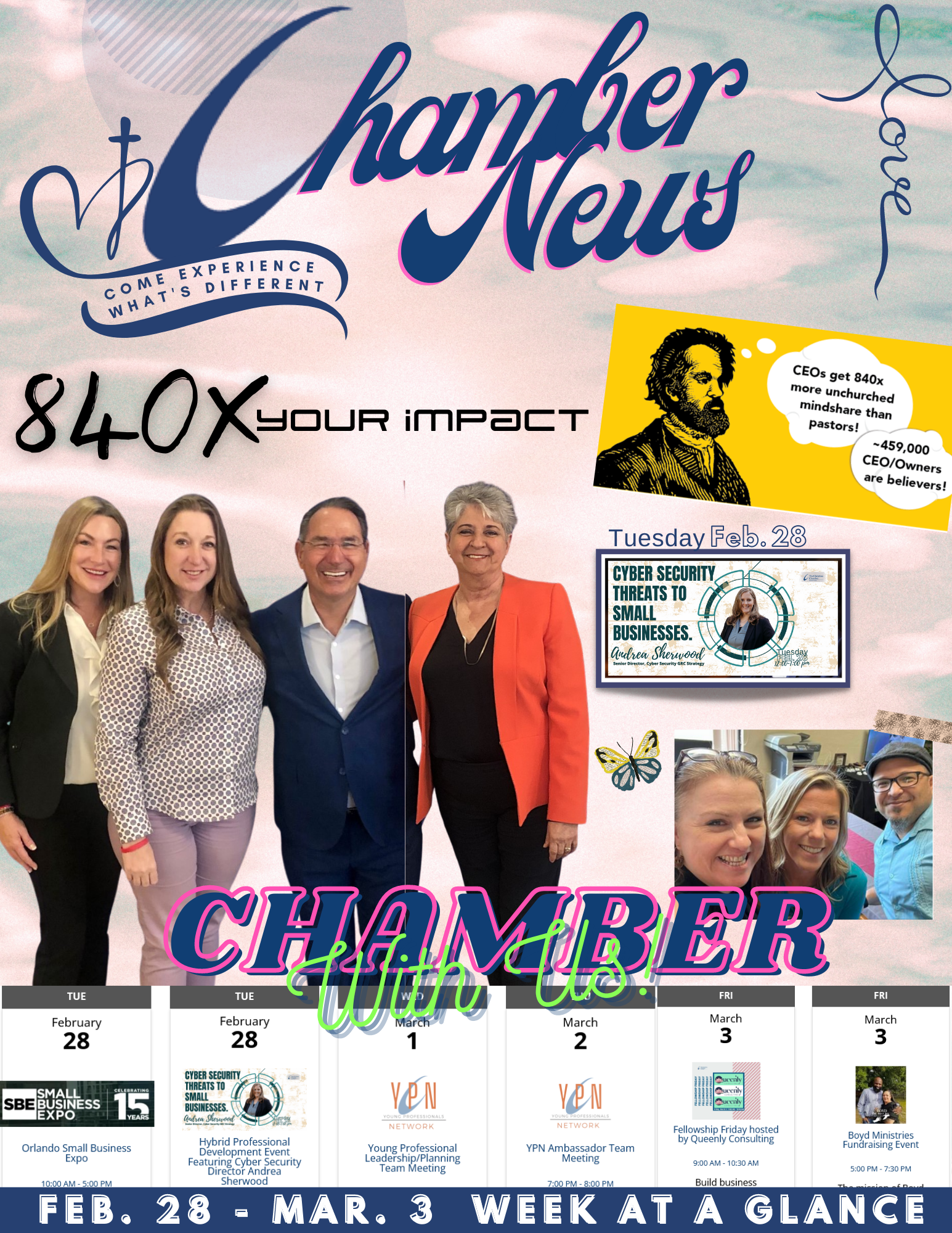 Additional Info
Media Contact : Krystal Parker
Related Links : https://myemail.constantcontact.com/840X-Your-Impact-.html?soid=1101703869881&aid=P3wnegx69W8
Source : #ChamberNews